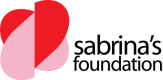 Biography - Juliane Balliro
Juliane Balliro is a partner in WolfBlock's Business Litigation Practice Group who represents companies, executives and individuals in complex business, employment and criminal cases. Ms. Balliro has tried more than 100 cases in state and federal courts, and her successes have included a $5 million judgment in a civil rights matter and a judgment exceeding one million dollars in a claim for retaliation based upon pregnancy discrimination. Ms. Balliro was also successful in reversing a judgment against a Massachusetts employer in a case of first impression under the Massachusetts Equal Pay Act (MEPA), a case that substantially narrowed employer exposure to gender based equal wage claims.
Ms. Balliro is a frequent lecturer on labor and employment, criminal defense and civil rights topics and has been a contributing author to a wide variety of legal publications, including The Massachusetts Superior Court Criminal Practice Manual, The Massachusetts Employment Law Manual, Trying Drug Cases in Massachusetts and Pre-Trial Motions in Criminal Cases. She also co-authored "Representing a Plaintiff in a Wrongful Termination Case," MCLE, 2001.
Ms. Balliro is a member of the American, Massachusetts and Boston Bar Associations, a former president of the Massachusetts Association of Women Lawyers and a former member of the board of directors of the Massachusetts Association of Criminal Defense Lawyers.
Ms. Balliro is admitted to practice in Massachusetts, the Supreme Court of the United States, the U.S. District Court for the District of Massachusetts and the U.S. Court of Appeals for the First Circuit. She is a graduate of Boston College School of Law (J.D., 1981) and Boston College (B.A., 1978).