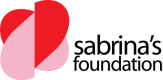 Biography - Kevin Dwan
Kevin Dwan is based in Singapore as a Portfolio Manager for MFS Investment Management. Mr. Dwan joined MFS in 2005 as an equity analyst in Tokyo, Japan, and has also served as a Director of Research and on the Global Equity Management Committee.
Prior to joining MFS, Mr. Dwan was with Putnam Investments where he held various professional investment positions in Boston, London, and Tokyo.
Born in 1974, Mr. Dwan received a BA in economics from Harvard University and a MBA from the Harvard Business School.