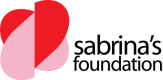 Biography - Fred Massa
Fred Massa is the President of Industrial Concepts Brokerage, in Massachusetts, a developer of industrial land and provider of investment properties. Additionally, he is the Managing partner of 6 Stars LLC, in Florida, which provides quality affordable home ownership opportunities for those less qualified.
Prior to his stewardship in the Real Estate market Mr. Massa founded several companies offering data processing services and products worldwide. He was very active in data processing where he founded Datavox ,a voice processing company; and T-Systems Corporation, a reseller of workforce management software. His career began in data processing with 9 years at Digital Equipment Corporation in a senior sales and marketing role, and 8 years with ASA International as Vice President of Worldwide Sales.
Mr. Massa has long been involved in community service, having spent 12 years on his city School Committee as Board Chairman for several years and Chairman of Finance and negotiations for 9 years. Additionally, he served on a 150 million dollars school building commission, once again being on the finance and negotiating committees of that orginazation.
Mr. Massa is a 1977 graduate of Boston College with a degree in Finance and Marketing.